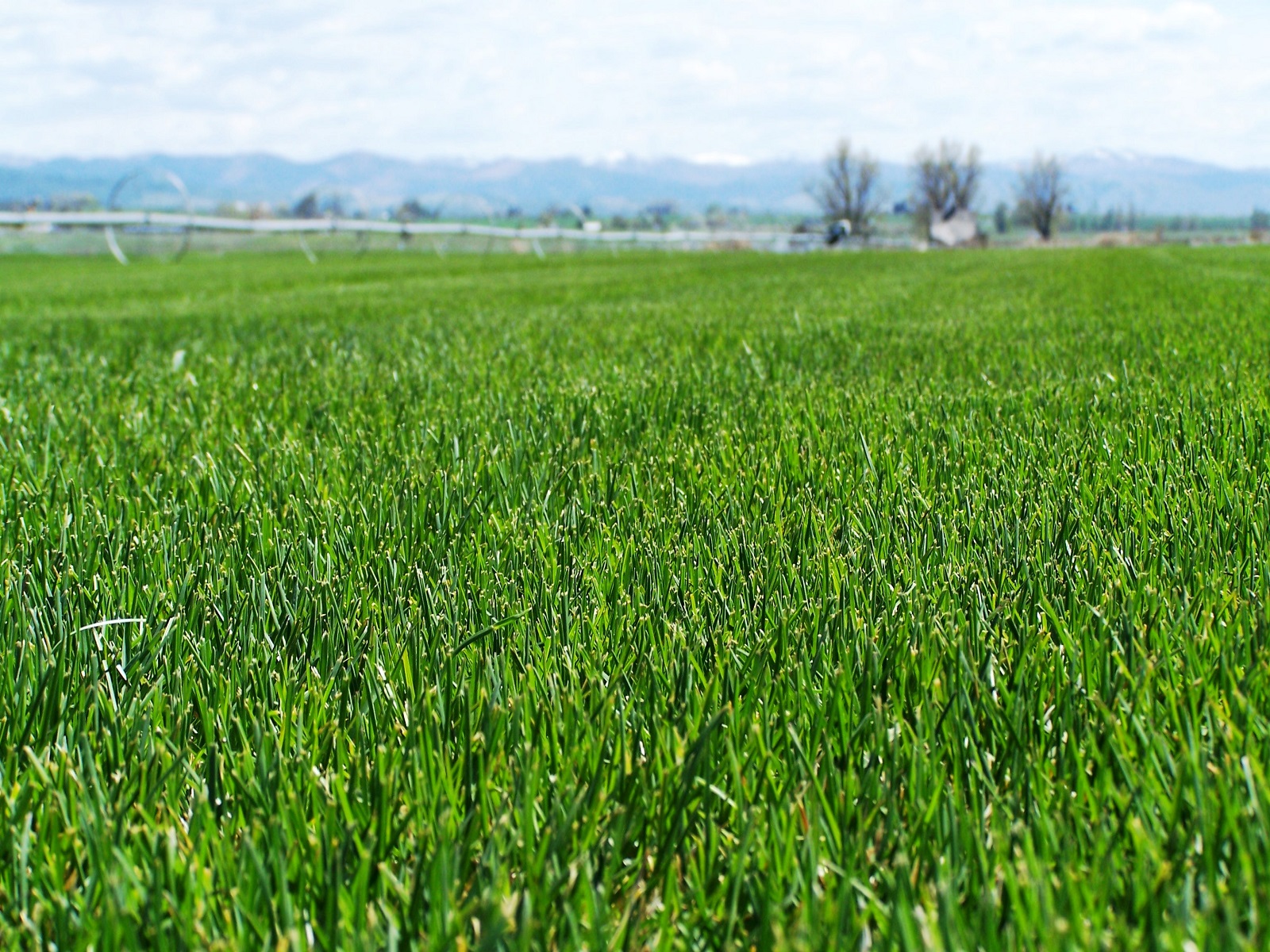 Kentucky Bluegrass Blend
Our most popular turf. We blend different species of Kentucky Bluegrass together to create a sod that will thrive in our Western Montana climate.
This beautiful, dark-green grass can withstand the wear and tear of your active family. You will enjoy spending time outside in your very own natural grass yard.
Take pride in your lawn because our Kentucky Bluegrass blend includes varieties that meet or exceed the water usage standards of the Turfgrass Water Conservation Alliance.  Visit Turfgrass Water Conservation Alliance for more information.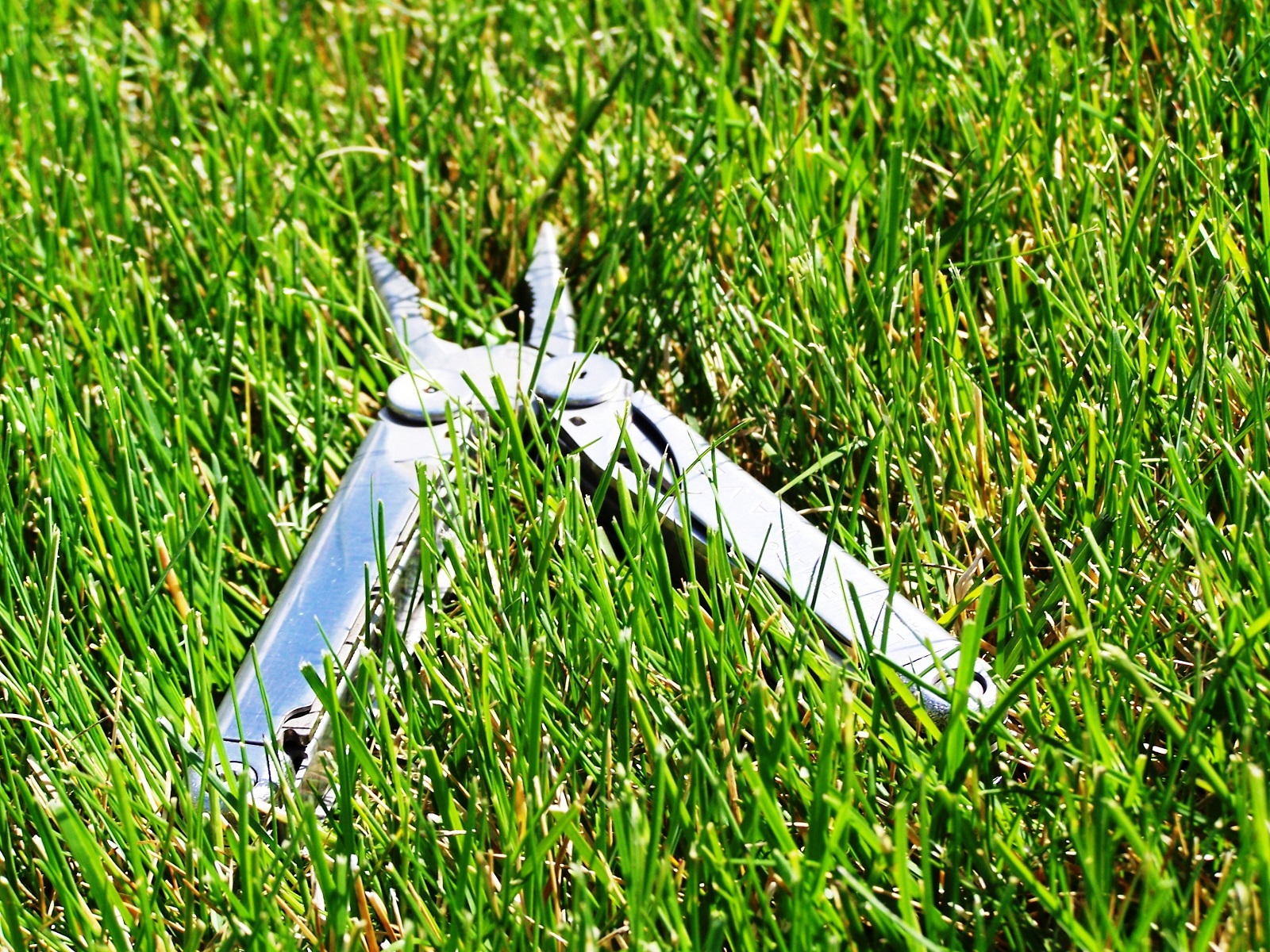 Fescue Blue
Available Spring of 2023 – More is growing!
This yard quality grass is made up of 80% Fine Fescue and 20% Kentucky Bluegrass. It is soft to the touch, and will hold up well to normal yard traffic.  Fescue grasses naturally require less water, once established, because the roots tend to grow deeper into the soil.
The Fescue blend is shade tolerant, so it will grow well in areas that receive very little direct sunlight.  This grass also features a slightly lighter green color as compared to Kentucky Blue and you will notice that it greens up a little quicker in the spring and stays green a little longer in the fall.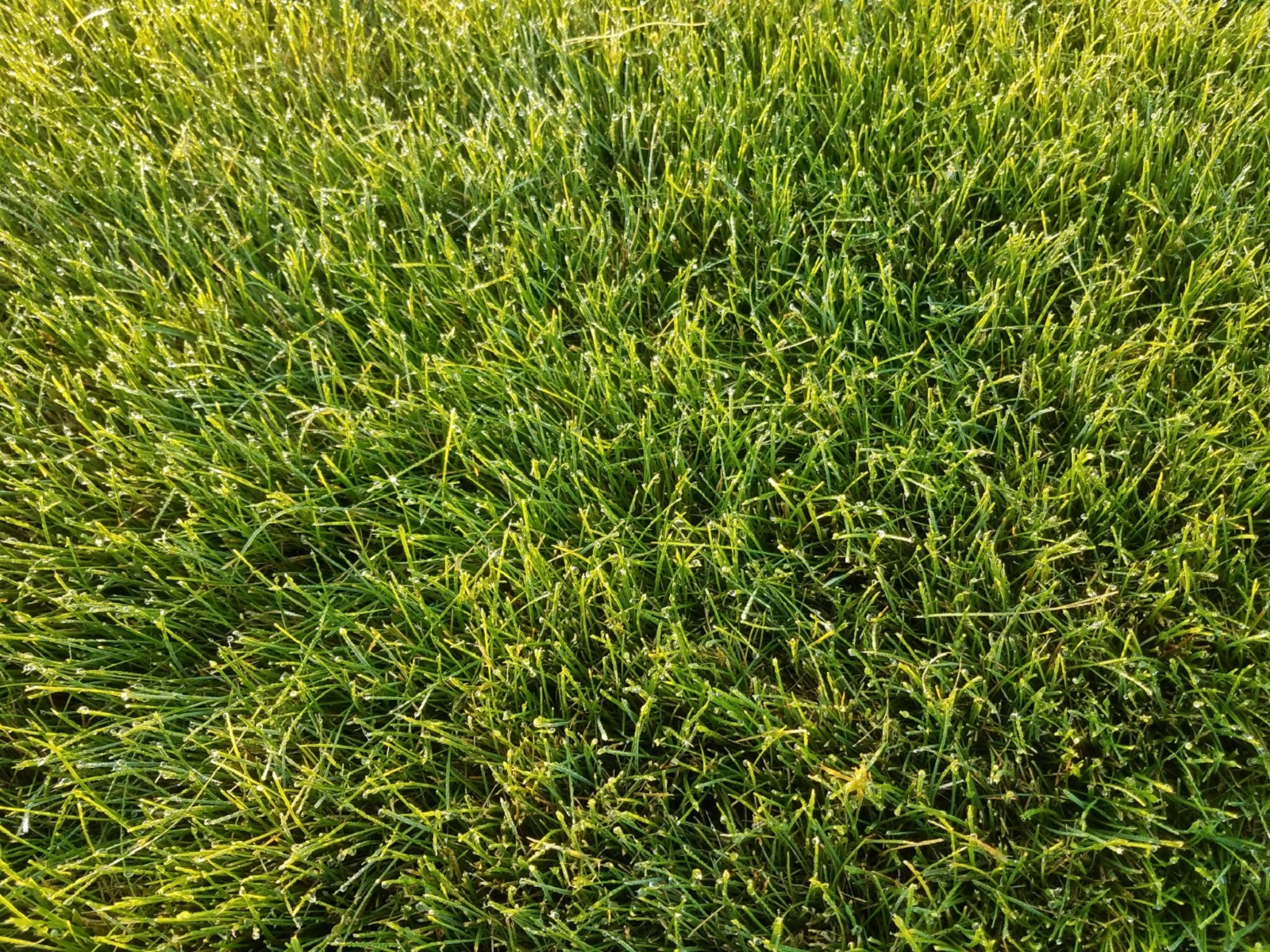 All Fescue Mix
Available Spring of 2023 – More is growing!
 The newest addition to our lineup, this grass is a mix of fine and hard fescues.  Fescues have a naturally deeper root structure and can perform well in both sunny areas as well as highly shaded areas.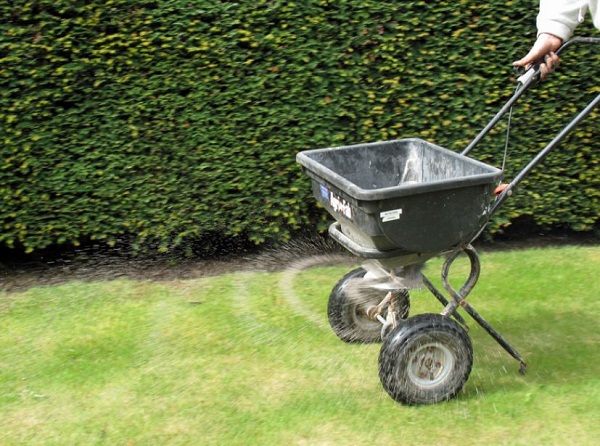 Fertilizer
Make sure your new lawn has the nutrients it needs!  Ask about our fertilizer and compost options.
Starter fertilizer: 16-16-16 or Regular fertilizer: 25-10-10.  One 40 pound bag covers 10,000 square feet.
Afterburner Boost Compost: 1.5 cubic foot bag covers 70 square feet .25 inches thick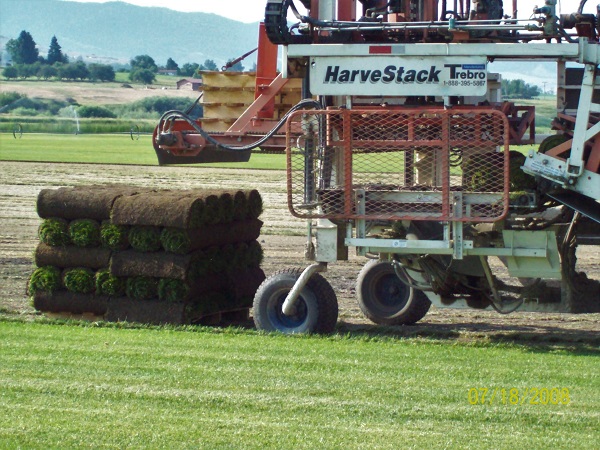 Hand Rolls
These rolls cover 10 square feet (2ft x 5ft) and can be easily handled by anyone that can lift about 40 pounds.  Our delivery drivers will be happy to spread the pallets around your yard with our truck mounted forklifts, making your job a little easier.
Normally, a full pallet has 500 square feet on it and will weigh between 1,800 – 2,200 pounds depending on the moisture content.
Please help us keep costs down by keeping our pallets. We will return to get them.
Big Rolls
Time Saver! Perfect for larger jobs, big rolls roll out easily with our specialized equipment.  You will be amazed at how quickly we can cover large, open areas with high quality, green turf. Check out the video below.
Contact Us
Feel free to contact us for current pricing or to answer your questions.
406-961-1184
425 Bailey Lane
Corvallis, MT 59828